And if you offered a custom watch?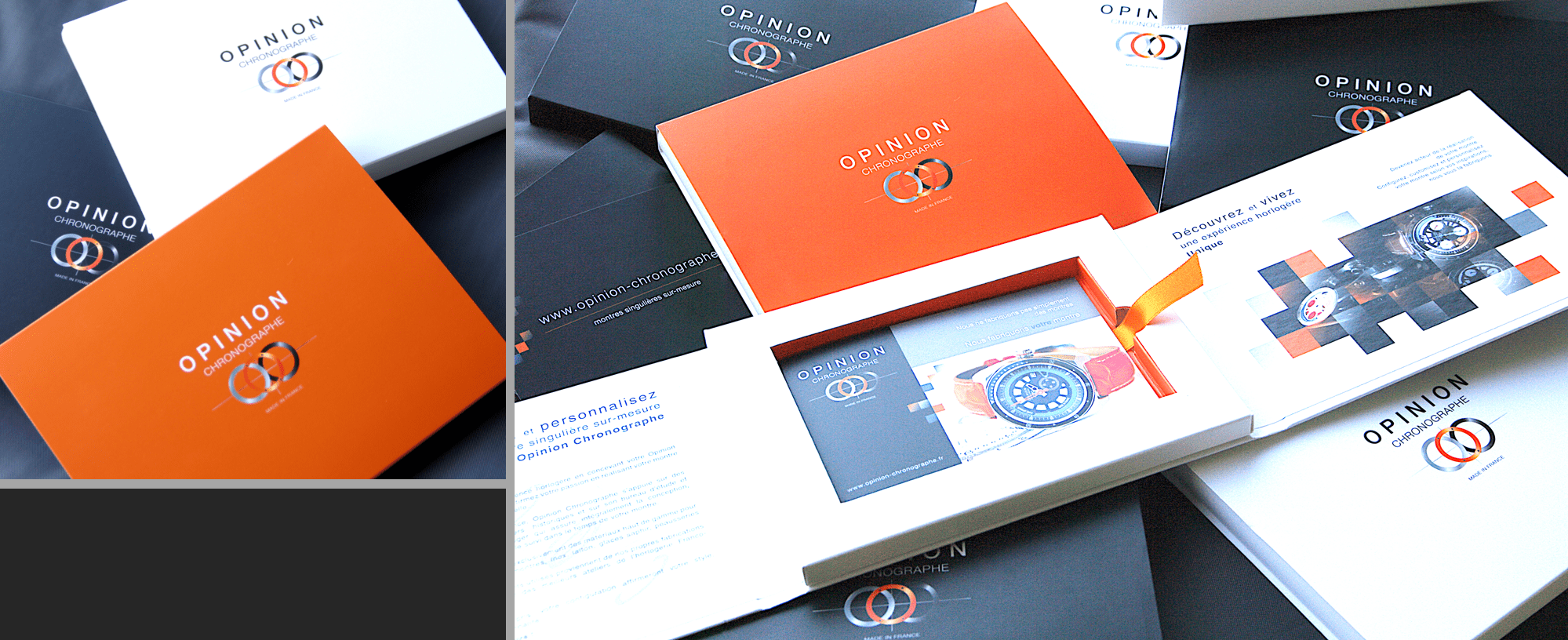 Giving a prestigious watch is a strong gesture, a memorable moment, rare and often unique in a lifetime.
It is to sublimate this moment that we created OpinionBox.
The beneficiary will receive much more than a watch, since you offer them the opportunity to participate in its creation,
by configuring it according to his inspiration.
OpinionBox built on the basis of a luxurious gift box in the shape of a triptych,
thought to surprise the one who will have the privilege of receiving it.
OpinionBox contains, among other things, a leaflet on which you can annotate a personal message to its recipient,
which can be reproduced on the back of the watch during manufacture.

OpinionBox216
499,00 €

OpinionBox416
699,00 €

OpinionBox616
599,00 €
OpinionBox How does it work?
View the Opinion Chronographe models to configure, their budget and choose the Opinion Box from the three offers:
Opinion Box 216 – Price 499 € / incl. tax
Opinion Box 416 – Price 699 € / incl. tax
Opinion Box 616 – Price 599 € / incl. tax
The prices indicated above include the value of the chosen offer, the Opinion Box and colissimo delivery for mainland France.
All Opinion boxes are identical, only the value of the gift card is different. The user can, if he wishes, increase the valuation of his Opinion Chronographe, depending on the options he chooses. The possible difference is at his expense, without any bad surprise!